Christine Payne
President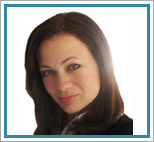 Christine is a multi-skilled communicator who has spent her career successfully shaping the stories of corporations, organizations, executives and entertainers. She has more than 20 years of experience in media relations, investor relations, analyst relations and corporate communications. Her extensive background includes work in a variety of sectors, including mining, telecommunications, technology, pharmaceuticals, luxury goods, live entertainment, oil and gas, manufacturing, non-profit and media. Christine has worked with Primoris Group since it was founded in 2001, previously as the company's Director of Media and Investor Relations. She has also held a variety of PR consulting and leadership roles with companies such as Sigma Systems, Syndesis and StockHouse Media Corporation. Additionally, Christine has served as a special advisor and/or board member to organizations including the Canadian National Society of the Deaf-Blind, the Calgary Employment Partnership and the United Way (Calgary). Prior to her transition to communications, Christine was a broadcast journalist (CBC TV, 680 News) and writer. In her spare time, Christine enjoys traveling and live music.
Adam Bello
Media & Analyst Relations Manager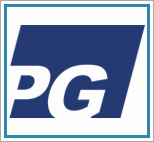 With nearly 20 years of experience in media and public relations, Adam has a long record of gaining significant coverage for clients in major national and international media outlets – from CNBC, the Globe and Mail, the Financial Post and the Financial Times to CP24, Bloomberg, CBC and the Business News Network, among a host of others. Resourceful in generating media opportunities, Adam has developed extraordinary working relationships with journalists across the Americas and the United Kingdom, becoming a trusted source to aid them under deadline. Prior to joining Primoris, Adam worked as a successful freelance journalist. He has published over 500 articles, including the Globe and Mail, the Toronto Star, Silicon Valley North, the Toronto Business Times, Alberta Venture and Atlantic Progress, as well as serving as a contributor to PR Fuel, a U.S. public relations portal. Adam graduated from the University of Windsor with an Honours B.A. in Communications.
Nick Boutsalis
Co-founder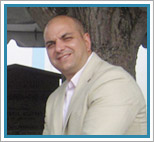 Nick is a co-founder of Primoris Group. He brings a strong understanding of the markets and financial community at large to his work, which includes liaising with management, investor relations and marketing of public companies. Nick has worked closely with clients in a variety of sectors, including mining, technology pharmaceuticals/biotech, oil and gas, and manufacturing. Prior to co-founding Primoris Group in 2001, Nick was Director of StockHouse BullBoards for StockHouse Media Corporation.
Joseph Carusone
Co-founder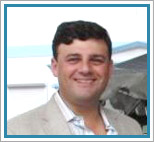 Joseph has been involved in the founding and management of companies and partnerships for more than 10 years. He has extensive experience as a liaison between management and shareholders. Prior to co-founding Primoris Group in 2001, Joseph was Vice President of Operations for StockHouse Media Corporation, a global, award-winning financial news portal. Joseph's background also includes eight years managing research activities in the University of Toronto's Institute for Aerospace Studies' Space Robotics Group. He holds a degree in Engineering and Applied Science from the University of Toronto.